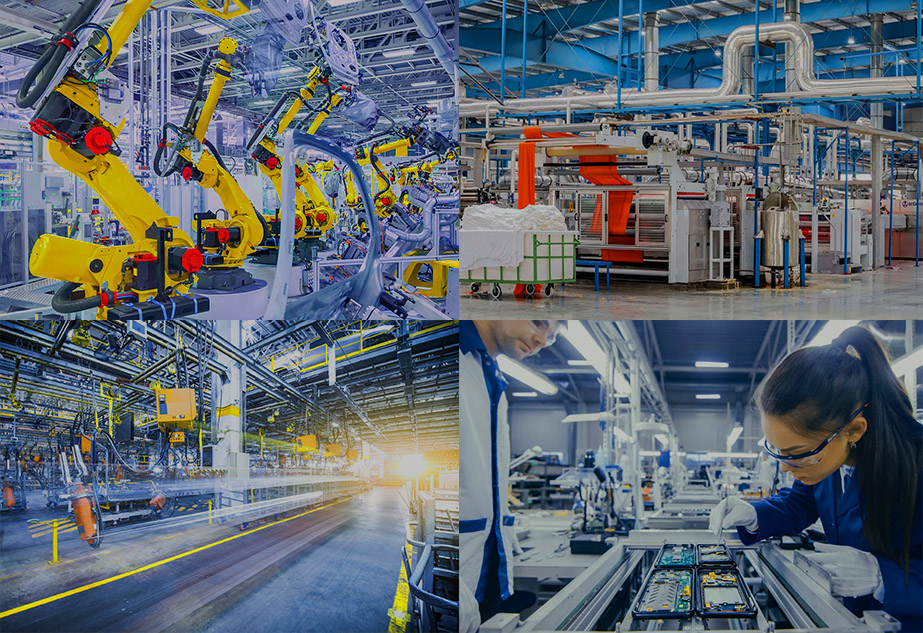 US Wind Turbine Manufacturers: Pioneering Sustainable Energy Solutions
The United States has been at the forefront of the global shift towards renewable energy, and wind power has emerged as a key player in this transition. As a clean and abundant energy source, wind power has gained significant momentum, and US wind turbine manufacturers have played a crucial role in advancing the technology and driving its adoption. In this article, we will explore the history, growth, and impact of US wind turbine manufacturers, as well as the challenges they face and their contributions to a sustainable future.
Evolution of the US Wind Energy Industry
The roots of the US wind energy industry can be traced back to the 1980s when the first commercial wind farms were established. These early projects, though small-scale compared to today's standards, laid the foundation for what would become a thriving industry.
In the 1990s, technological advancements and government incentives fueled the growth of wind energy across the nation. The production tax credit (PTC) and the investment tax credit (ITC) provided crucial financial support, encouraging the development of large-scale wind farms. As a result, wind turbine manufacturers in the US experienced a surge in demand, leading to increased investment in research and development.
Key US Wind Turbine Manufacturers
Several prominent US-based companies have emerged as leaders in the wind turbine manufacturing sector.
These manufacturers have continually pushed the boundaries of innovation, resulting in more efficient and reliable wind turbines. Some of the key players include:
a. General Electric (GE) Renewable Energy: One of the world's largest and most diversified manufacturers, GE Renewable Energy has a substantial presence in the wind energy sector. Their turbines are known for their cutting-edge technology and high performance, making GE a significant contributor to the US wind energy market.
b. Vestas-American Wind Technology: A subsidiary of the Danish company Vestas Wind Systems, Vestas-American Wind Technology is a major player in the US market. The company's extensive portfolio includes a wide range of onshore and offshore wind turbines.
c. Siemens Gamesa Renewable Energy: Although headquartered in Spain, Siemens Gamesa has a strong presence in the US wind energy market. The company's turbines are widely used in both onshore and offshore wind projects across the country.
d. NextEra Energy Resources: As one of the largest renewable energy developers in the US, NextEra Energy Resources also manufactures wind turbines for its own projects. This vertical integration gives the company a competitive advantage and helps drive down costs.
Technological Advancements and Innovations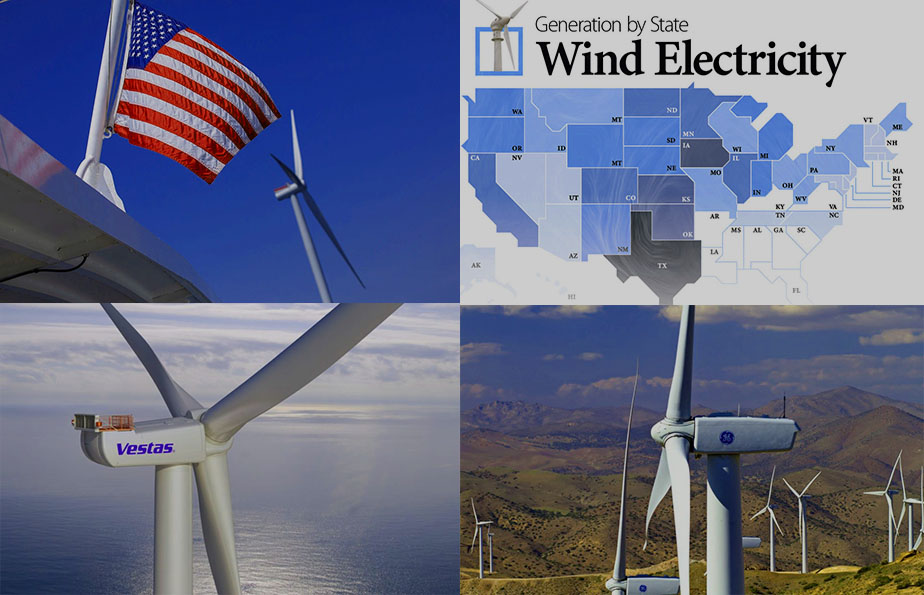 US wind turbine manufacturers have continuously invested in research and development to improve the efficiency and performance of their products. Technological advancements in turbine design, materials, and control systems have significantly increased the energy capture capability and reliability of wind turbines.
a. Larger Rotor Diameters: Modern wind turbines boast larger rotor diameters, allowing them to capture more wind energy. This has resulted in higher capacity factors and greater electricity generation.
b. Advanced Control Systems: Turbine manufacturers have implemented sophisticated control systems that optimize the turbine's performance based on wind conditions. These smart technologies increase energy yield and reduce stress on turbine components, extending their lifespan.
c. Offshore Wind Turbines: US manufacturers have been actively developing offshore wind turbines to tap into the vast wind resources along the country's coastlines. Offshore wind projects are gaining traction, and US manufacturers are positioning themselves as key players in this growing market.
Economic Impact and Job Creation
The growth of the US wind energy industry has had a substantial economic impact. Wind power projects have created jobs across various sectors, including manufacturing, construction, and operations. According to the American Wind Energy Association (AWEA), the wind energy sector supported over 120,000 jobs in the US by the end of 2021.
Additionally, wind turbine manufacturing has stimulated economic development in regions where factories and assembly plants are located. This includes investment in infrastructure, research facilities, and workforce training programs.
Challenges and Future Outlook
While the US wind energy industry has experienced significant growth, it also faces several challenges. One of the primary obstacles is the intermittent nature of wind power, which requires grid integration solutions and energy storage technologies to ensure a stable power supply.
The expiration and uncertainty surrounding government incentives, such as the production tax credit, have also impacted the industry's growth. Long-term policy support and a stable regulatory environment are essential to maintain the momentum of the wind energy sector.
Furthermore, competition from international manufacturers, particularly from China and Europe, has intensified. US manufacturers must remain innovative and competitive to retain their market share and leadership position.
Solar Panel Manufacturers in the USA
Solar energy has become an increasingly popular and vital component of the renewable energy sector in the United States. As the nation strives to reduce its carbon footprint and transition towards a more sustainable energy future, solar panels have emerged as a key player in this transformation. In this article, we will explore the solar panel manufacturing industry in the USA, its growth, prominent manufacturers, technological advancements, economic impact, and future prospects.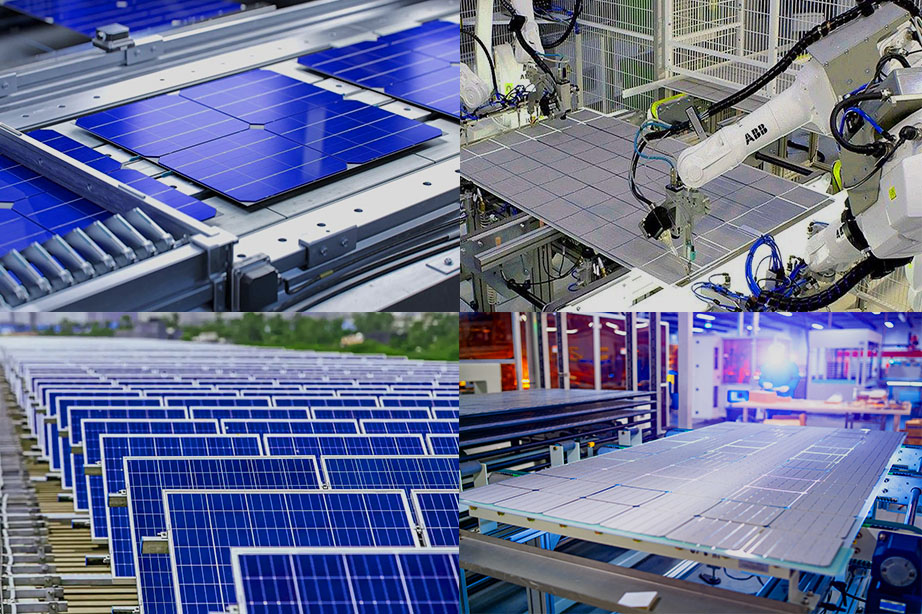 Growth of the Solar Panel Industry in the USA
The US solar panel industry has experienced remarkable growth over the past two decades. In the early 2000s, solar energy was a niche market with limited adoption due to high costs and relatively low efficiency of solar panels. However, with advancements in technology and supportive policies, the solar industry witnessed a significant surge in installations.
One of the critical factors driving growth has been the declining cost of solar panels. Technological innovations and economies of scale have led to reduced manufacturing costs, making solar energy more competitive with traditional fossil fuels. Additionally, federal and state-level incentives, such as investment tax credits (ITC) and renewable portfolio standards (RPS), have played a crucial role in encouraging solar adoption and supporting the growth of the industry.
Prominent Solar Panel Manufacturers in the USA
Several companies have emerged as key players in the US solar panel manufacturing industry. These manufacturers have made substantial investments in research and development, leading to higher efficiency and improved performance of solar panels. Some of the prominent solar panel manufacturers in the USA include:
a. First Solar: First Solar is one of the leading solar panel manufacturers globally, with a significant presence in the US market. The company is renowned for its thin-film solar technology, which offers cost advantages and high efficiency in certain conditions.
b. SunPower Corporation: SunPower is a vertically integrated solar energy company with both manufacturing and project development arms. Their high-efficiency solar panels are widely used in residential, commercial, and utility-scale installations.
c. Tesla (SolarCity): Tesla, known for its electric vehicles, also acquired SolarCity, a solar energy company, to expand its renewable energy offerings. Tesla produces solar panels and solar roof tiles for residential and commercial customers.
d. JinkoSolar: While headquartered in China, JinkoSolar has a manufacturing facility in the USA. The company is one of the largest solar module manufacturers globally and serves the US market with a wide range of photovoltaic products.
Technological Advancements in Solar Panels
The US solar panel manufacturing industry has been at the forefront of technological advancements. As research and development continue to drive innovation, solar panels have become more efficient, durable, and affordable. Some key technological advancements include:
a. PERC (Passivated Emitter and Rear Cell) Technology: PERC cells have become a standard in the industry, significantly improving the efficiency of solar panels. By adding a passivation layer to the rear side of the cell, light reflection is reduced, leading to higher energy conversion rates.
b. Bifacial Solar Panels: Bifacial solar panels can capture sunlight from both the front and back sides, increasing their energy generation potential. This technology has gained traction in utility-scale solar projects.
c. Flexible and Lightweight Solar Panels: Manufacturers have been developing flexible and lightweight solar panels that can be integrated into various surfaces, such as roofs and facades, enabling a more aesthetically pleasing solar installation.
d. Energy Storage Integration: Solar panel manufacturers are increasingly focusing on integrating energy storage solutions, such as batteries, with their solar panels. This allows for better energy management and the ability to store excess energy for later use.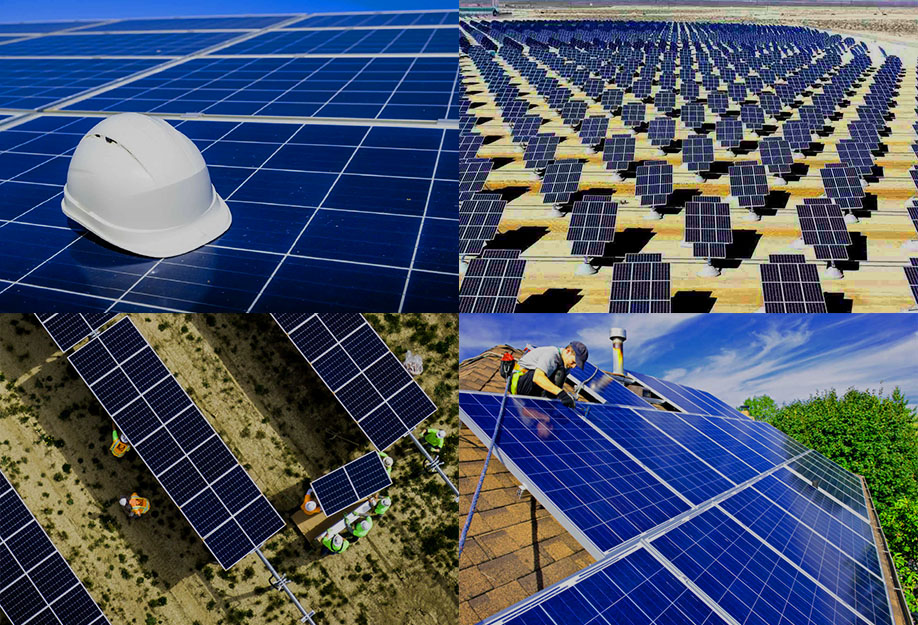 Economic Impact and Job Creation
The growth of the solar panel manufacturing industry has had a significant economic impact on the USA. Solar manufacturing plants and assembly facilities have created jobs and stimulated local economies. According to the Solar Energy Industries Association (SEIA), the solar industry supported over 250,000 jobs across various sectors in the USA by the end of 2021.
Moreover, the expansion of solar installations has contributed to reduced greenhouse gas emissions, cleaner air, and improved public health. It has also diversified the country's energy mix, reducing dependence on fossil fuels and enhancing energy security.
Future Outlook and Challenges
The future of the solar panel manufacturing industry in the USA looks promising. The ongoing global transition towards renewable energy and the increasing emphasis on addressing climate change create a favorable market environment for solar energy.
However, the industry faces some challenges. Competition from international manufacturers, particularly from Asia, can impact the domestic market share of US companies. Additionally, fluctuations in federal and state-level policies and the uncertainty surrounding incentives like the investment tax credit could influence the pace of future growth.