Advantages of an Innovative Ecosystem
Social distancing - at its peak. We are connected to each other only in the virtual world. How long this will last is unknown. But how precious it will be later to have the opportunity to see each other in person, discuss new ideas, plan groundbreaking projects, and simply shake hands.
Once upon a time (before the pandemic), we considered face-to-face communication as a given, something that could never be excluded from our lives. But it turned out not to be the case. Now we know this. However, as it was written on King Solomon's ring: "This too shall pass." We will return to offices, resume holding meetings and brainstorming sessions, rush to meet with clients, and actively discuss the next stages of project implementation. We will return to personal interactions, as they are crucial both for a person's psychological well-being and for the birth of innovations, without which our lives would become dull. Therefore, when the "after" time comes, companies need to seriously consider creating an innovative ecosystem.
An innovative ecosystem is a network of people, organizations, resources, and structures that collaborate in such a way as to catalyze new products, ideas, methods, systems, and even lifestyles.
Imagine the equivalent of an innovative ecosystem in nature: an environment where each component and their interconnections create a complex network of symbiotic interactions that collectively ensure the efficient and effective functioning of the entire system.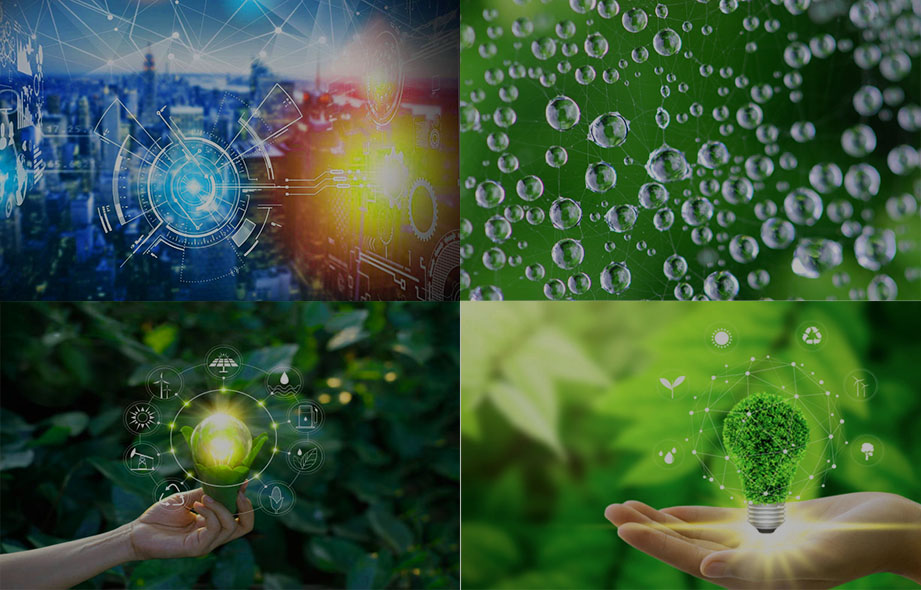 Types of Innovative Ecosystems
Innovative ecosystems can exist both in cities and within industries or companies.
City-based Innovative Ecosystem

: This may involve co-working spaces, research institutes, government policies fostering innovation, and startup competitions open to city residents.

Industry-based Innovative Ecosystem

: This includes local startups, individual entrepreneurs, large corporations, and venture capitalists.

Corporate Innovative Ecosystem

: This encompasses elements such as dedicated innovation labs, external consultants to bring in fresh ideas, collaborations with other companies, and dynamic workspaces.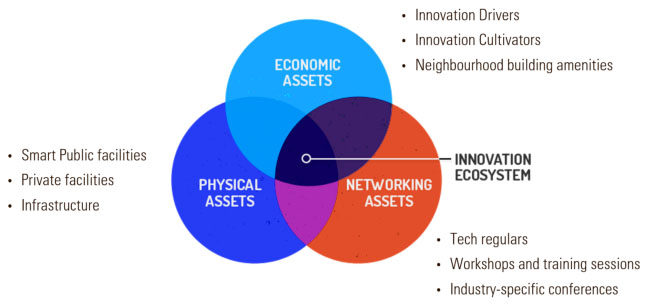 Six Steps to Creating a Corporate Innovative Ecosystem
Encourage Support, Not Competition: In a good innovative ecosystem, positive changes in one part of the network will lead to positive changes in all other parts. Foster a collaborative culture where support and cooperation prevail over cutthroat competition.

Diversify Players and Funding: Build a strong team with diverse experiences and perspectives, ranging from top-level management to external consulting firms. Funding should come from a varied portfolio, including business angels and banks, among other sources.

Facilitate Active Information Flow: Cultivate a free flow of ideas and information, creating a conveyor belt that allows concepts to move swiftly and efficiently from design to testing, iteration, and scaling.

Establish an Innovative Toolkit: This toolkit may encompass everything from physical spaces like co-working areas to cutting-edge tools like design thinking, high-speed internet, 3D imaging, and artificial intelligence.

Foster a Culture of Innovation: Innovation should saturate the ecosystem from top to bottom. Conduct organization-wide (or city-wide, or industry-wide) training and workshops that help individuals generate new ideas and act upon them. Organize events and speaker series that stimulate innovation and collaboration.

Be Dynamic and Flexible: Whether it's a new idea, system, or participant, entry into the innovative ecosystem should be smooth. Structures should be resilient enough to withstand changes but not so rigid that they hinder progress.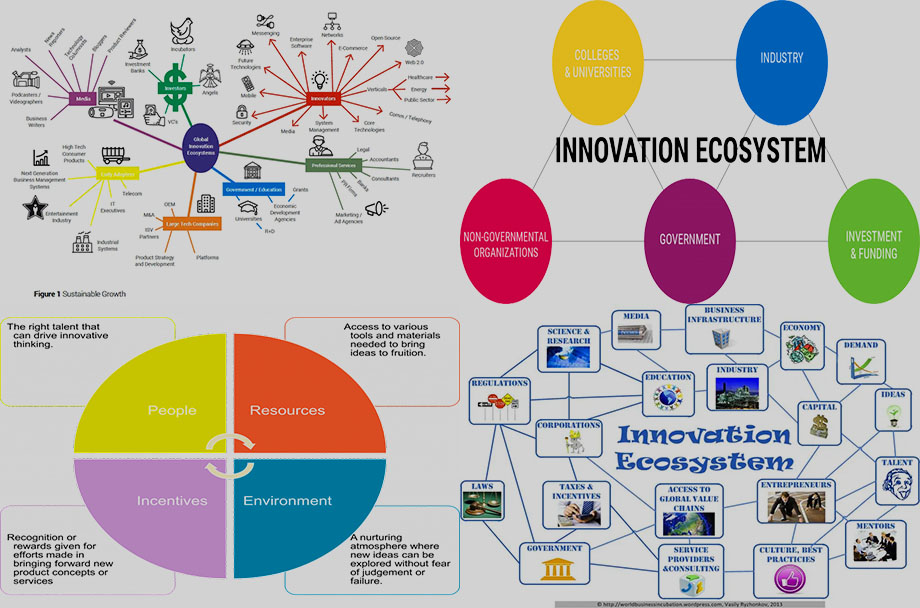 Advantages of Creating an Ecosystem
Companies thrive when efficiency and work quality continuously improve. An innovative ecosystem is one of the most effective ways to achieve this.
Shorter Time-to-Market for Ideas: A rigorous selection process helps quickly filter out bad ideas and directs good ones to those who can implement them (investors, sponsors, media, policymakers, etc.) in the shortest possible time.

Diverse Perspectives: Even the most talented companies cannot generate all the best ideas on their own. Large companies benefit from startups (and vice versa), while external consultants bring in fresh and dynamic perspectives. Conscious creation of an innovative community brings everyone together.

Faster Overall Growth: Pooling efforts always leads to growth, from increasing job opportunities and company scale to expanding investment possibilities.

Transparent Communication: Innovative ecosystems promote openness among all involved parties to avoid duplicating efforts and keep everyone informed about each other's actions and relationships.
Innovative ecosystems unite disparate players and provide the spark for collaborative work. With approximately two-thirds of the world's population expected to live in cities by 2030, and considering the explosive growth of technology and the need to create new job opportunities for people, innovative ecosystems can become one of the most accessible ways to foster new ideas.